Grandparent's Joy Engraved Poem in Double Picture Frame with Your Picture
Description
Your grandchildren are your pride and joy.  We have created a wonderful poem to describe that special bond that you have formed, engraved it on a custom wood plaque, and put it in a double picture frame with room for your favorite photo.  
This double picture frame includes our original poem (Grandparent's Joy) beautifully engraved on your choice of wood and a frame for your picture.  Each section is designed for a 4x6 inch picture or poem.
The poem reads: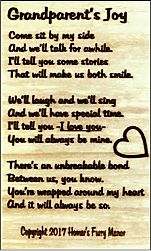 We have 2 choices of frames for you:
            Black - Hinged and solid
           Brown - Hinged and solid
We have a variety of double picture frames, both hinged and solid.  Once you choose the color, we will send either of the double types, depending on inventory.
You have your choice of 12 different types of wood for your poem's engraving: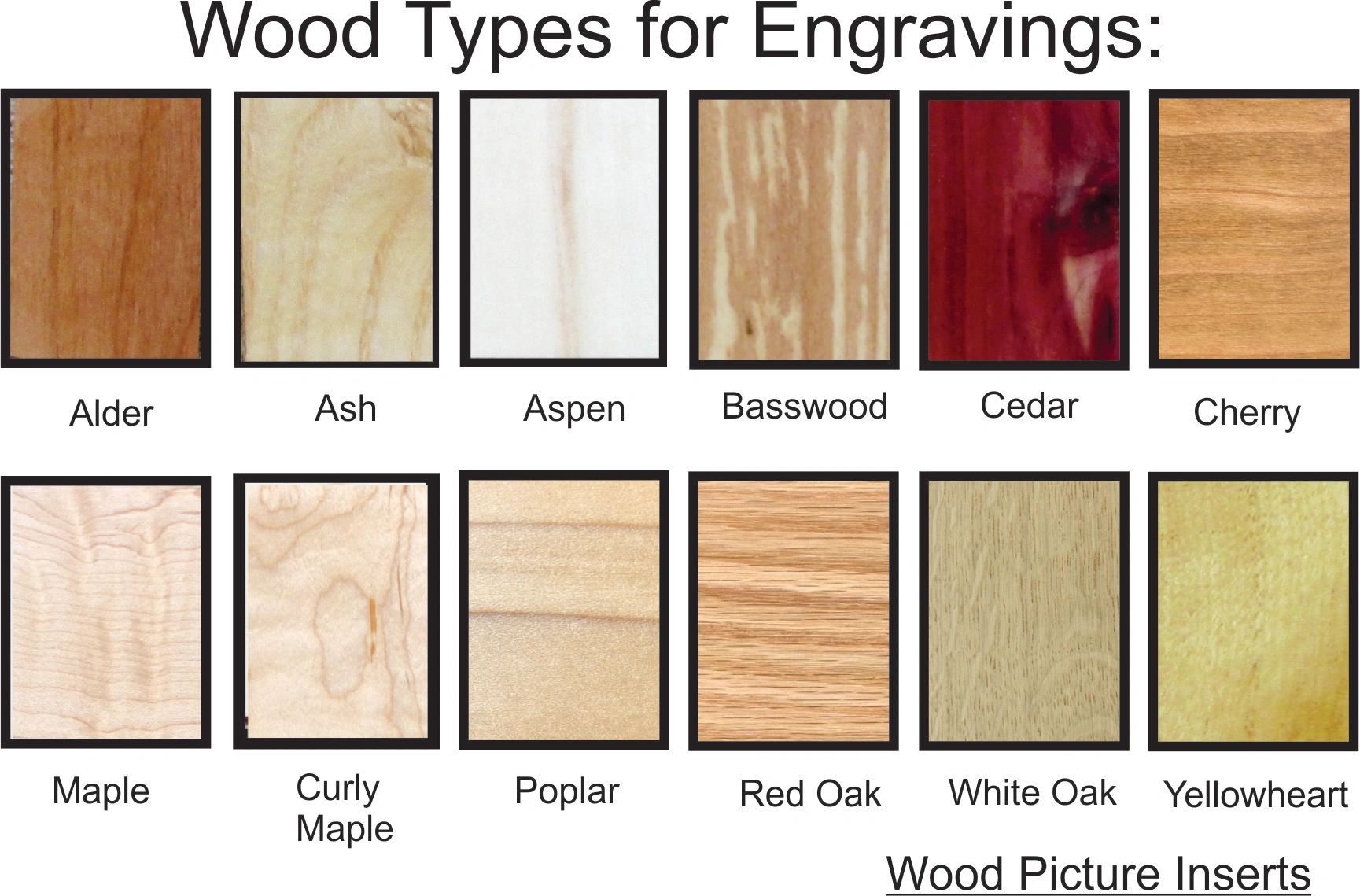 If you do not select a type, we will use ash or basswood to engrave our special poem on the left side of the double frame.  The right side is for your favorite 4x6 inch picture of your grandchildren.  These are natural woods, so each piece will be unique in coloring and graining.
Allow 1-2 weeks for completing our engraving and preparing your item for shipment.
At check-out, please select correct shipping costs.  For orders of multiple items, the additional items with equal or less shipping costs will ship free.