Loss of Pet - Forever in My Heart Poem Oval Plaque with Picture
Description
Our memorial plaque was created to help you honor the loss of your special friend.  The plaque has an ornate picture frame for you to add your favorite picture.
The poem reads: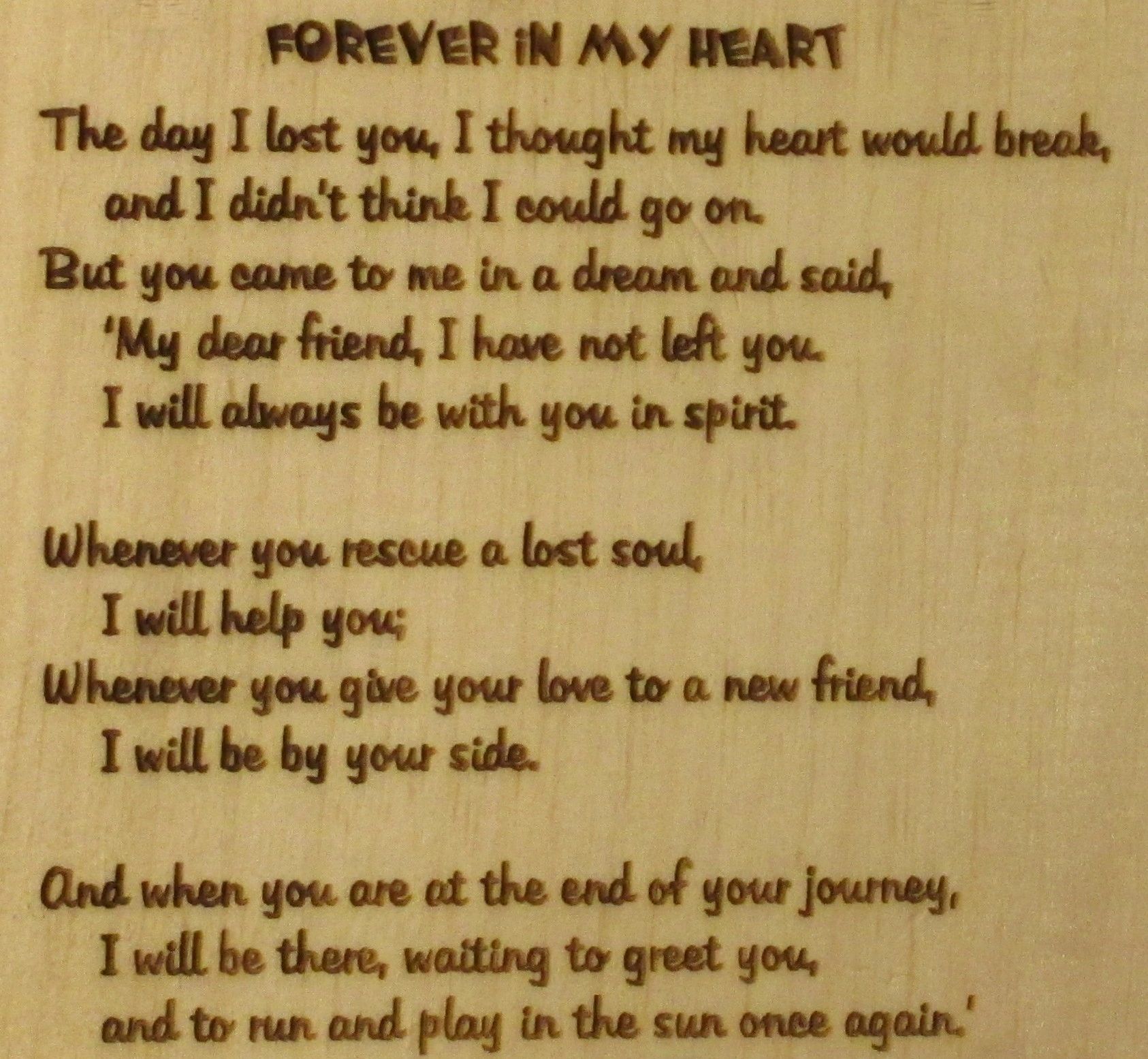 is plaque is engraved on light wood, with a clear finish.  Because this is natural wood, each piece will have unique grain and characteristics.  It measures approximately 9x11 inches and can be fitted for hanging or set on a table in a stand.
At check-out, please select correct shipping costs.  For orders of multiple items, the additional items with equal or less shipping costs will ship free.