Adopted / Rescue Cat - Adoption Poem Plaque - Rectangle
Description
You have adopted a rescue pet.  Congratulations, wonderful job!  We know that you are committed to saving beautiful animals and giving them a second chance. 
Our poem highlights your journey and to celebrates your successes.
The poem reads: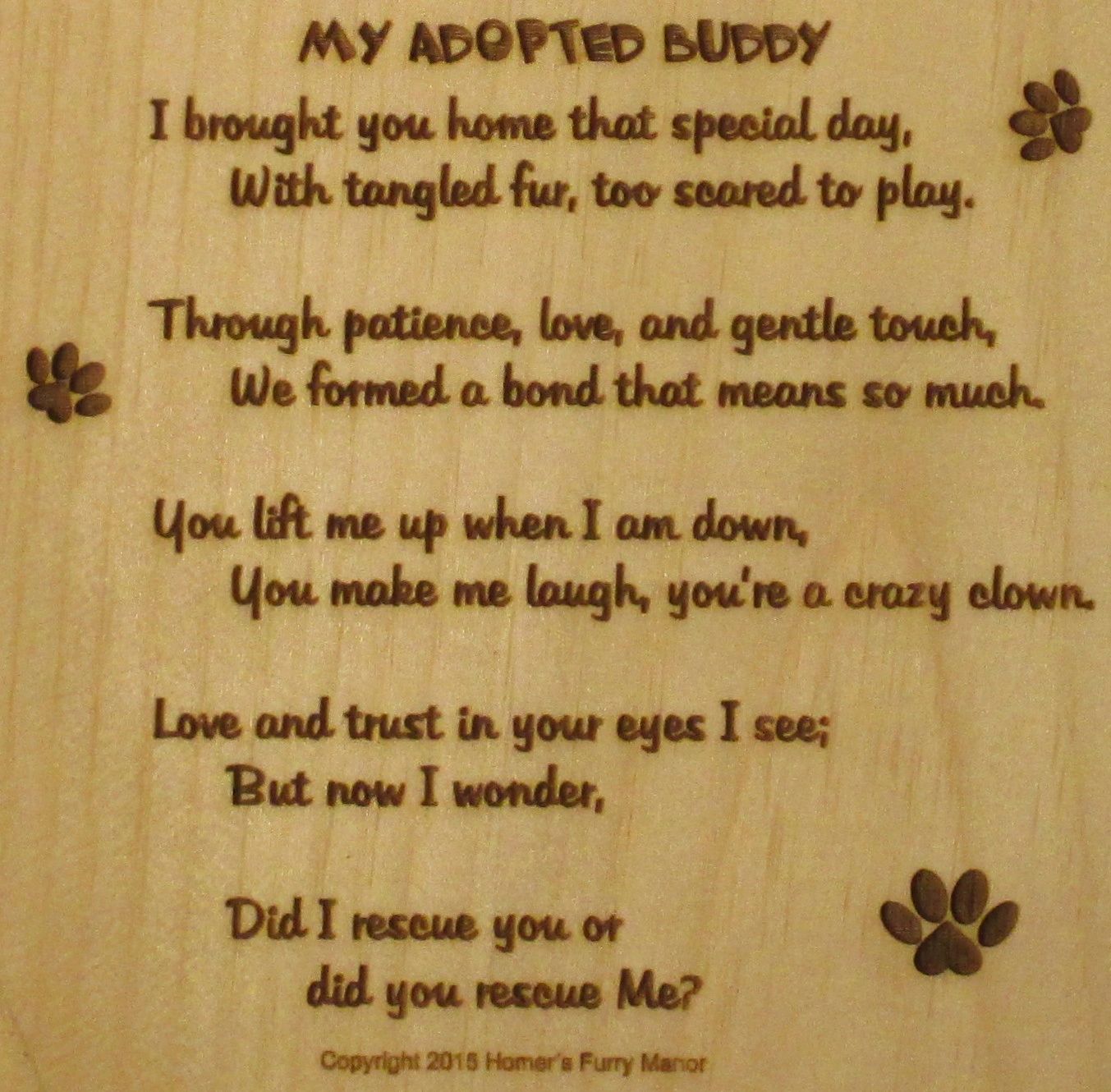 This is a beautiful, engraved plaque made of finished Alder wood.  The natural characteristics of the wood create unique patterns, so no two pieces of wood are the same.  The 7x9 inch plaque has a coved, finished edge.  The 8x10 inch plaque has an infinity edge.  This plaque is meant to be hung on a wall, but could be set on a table with a wood stand.  It has a key-hole slot on the back for hanging.
CUSTOMIZED ENGRAVED NAME
You can personalize your plaque by adding your pet's name.  Just check the box above and type the name in the white box provided.  Your pet's name will be engraved on a solid wood name plate that complements the Alder wood of the plaque.
Our plaques are engraved with dog and cat images, but could be modified for another rescue pet.  Please contact us with any special requests you may have.
At check-out, please select correct shipping costs.  For orders of multiple items, the additional items with equal or less shipping costs will ship free.