Double Picture Frame with Grandparent's Joy Poem and Place for Your Picture
Description
Your grandchildren are your pride and joy.  We have created a wonderful poem to describe that special bond that you have formed.  
This double picture frame includes our original poem (Grandparent's Joy) and a frame for your picture.  Each section is designed for a 4x6 inch picture or poem.
The poem reads: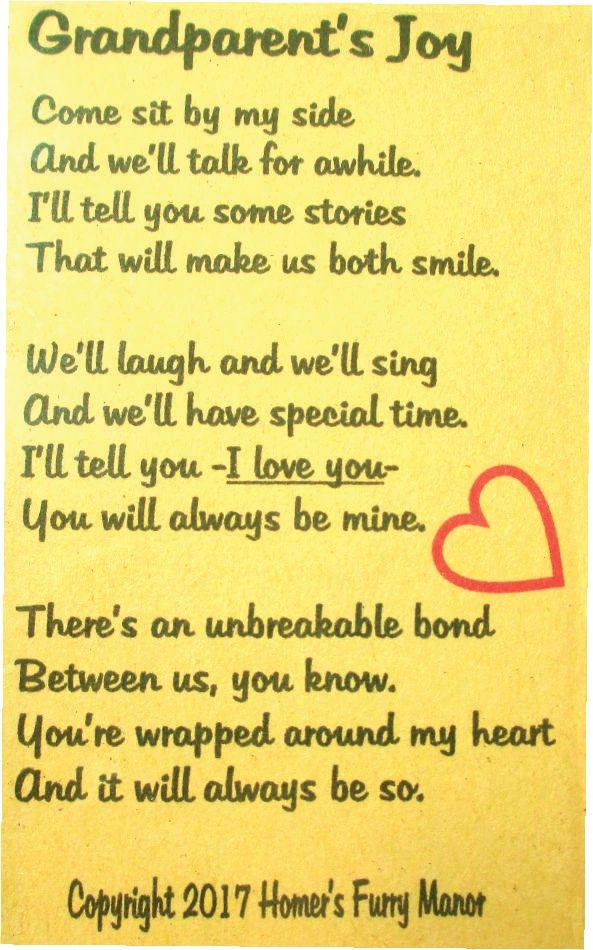 We have 3 choices of frames for you:
            Vertical - Brown
            Horizontal - Black
            Horizontal - Brown
You can choose the color of paper stock that we will print our Grandparent's Joy poem on.  If you choose one of the horizontal frames, we will also provide a matte in the same color.  If you do not choose a color, we will generally use our linen stock.
Allow one week for creating your one-of-a-kind grandparent's item and to prepare for shipment.