Waiting at the Bridge Pet Engraved Plaque - 8x10
Description
The loss of a pet is difficult.  Remember your beloved pet with our WAITING AT THE BRIDGE engraved plaque.
This is a beautiful 8x10 custom plaque with a wood engraved inset and is mounted in a wood frame.  It has our original Waiting at the Bridge poem, a cut-out for your lost friend's picture, a place to engrave your pet's name(s) and honors all those wonderful pets that have gone before.  We also have this plaque in an 5x7 version - see our web store.
The original poem reads: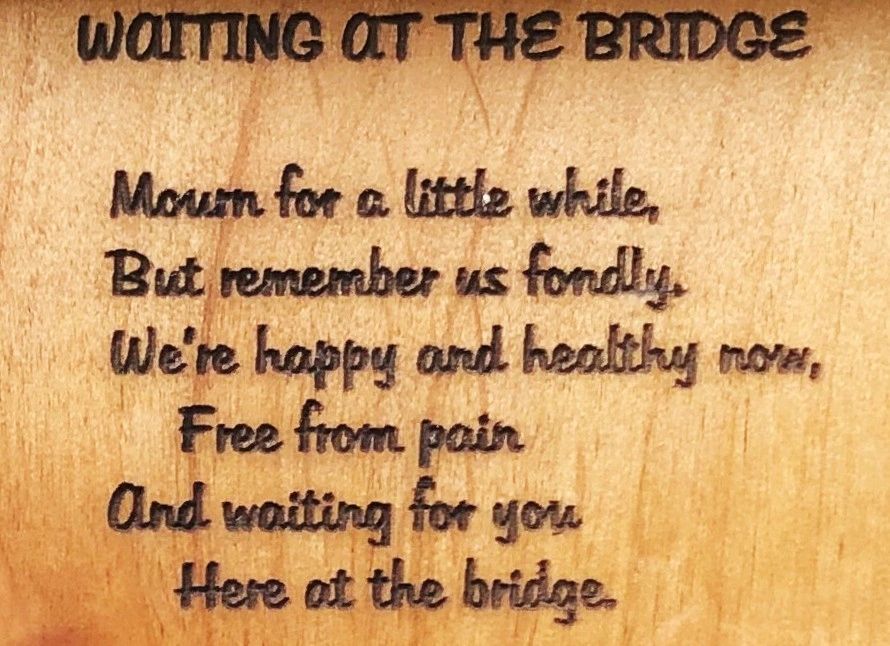 You have a choice of two different cut-out shapes for your pet's picture. 
            The HEART shape is good for a single pet. 
            The RECTANGLE shape works well for multiple pets.
You pick the color wood frame to compliment your furnishings.  Choose from:
            Black
            Gray
            Brown
            Honey
            White

You customize your plaque with your choice of wood for the engraved inset.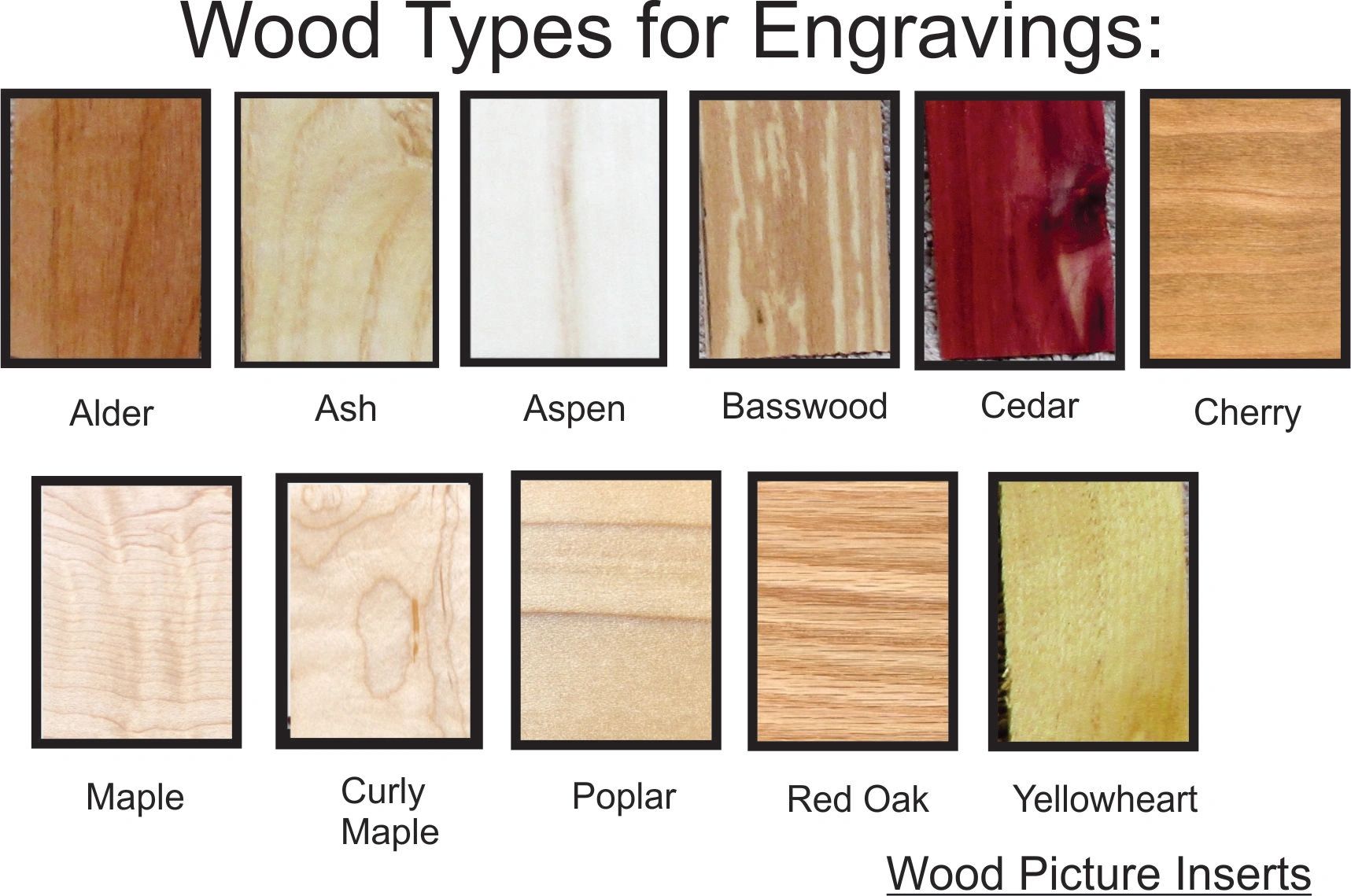 These insets will have variations from the samples above because these are natural wood with their own characteristics.  If you don't select a wood type, the inset will be engraved on Aspen wood or Basswood.
You can further customize your plaque with your pet's name or you can exclude to honor all your pets.
We will combine your choices and create a customized, one-of-a-kind picture just for you.
Once complete, we will apply 2 coats of sealer to preserve your item and will dry thoroughly so allow two weeks before the plaque will be sent to you.
At check-out, please select correct shipping costs.  For orders of multiple items, the additional items with equal or less shipping costs will ship free.